Last week, I travelled to South Wales to take part in the RSGB's Youth DXpedition – the first such trip organised by the Society's recently-formed Youth Committee.
This was an event organised to promote the various aspects of amateur radio to the up-and-coming amateurs in the hobby, and was kindly sponsored by Kenwood UK, the Radiocommunications Foundation, and the RSGB Legacy Fund.
We operated as MC0RYC from the Brecon Bunkhouse – about 30 minutes' drive north-west of Abergavenny – on mainly 80m, 40m & 20m, but with some use of the WARC bands, as well as 6m for a UKAC and 2m while SOTA-ing. The Camb-Hams joined us with their demonstration vehicle, Flossie, and with their help we were up and running on the first evening.
The team consisted of project leader Mark M0NCG, Rob M0VFC & Dom M0BLF from the Camb-Hams, and Mike 2E0MLJ, as well as myself, Jonathan GW2HFR, Matt M0MBU, Jamie 2E0SDV, Will 2W0WOD, Connor M6LNE, Ross MI6WKE, Taylor MI6RXC and Josh MI6MKI.
Friday consisted of breakfast at 0900, followed by some general radio operations and then a short lesson on first aid from Mike, a St John Ambulance trainer. Dom & Rob also treated us to a talk on their recent DXpedition to Svalbard and imparted some good operating advice to us. On Friday evening we planned routes for the two SOTA summits we had planned for Saturday – Pen-y-Fan and Mynydd Troed, having hastily purchased OS maps (OL12 & OL13 if you're interested) in Hay-on-wye.
One of the major events of the trip was the Islands on the Air (IOTA) contest – a 24-hour HF radio contest from 1200 Saturday 25th to 1200 Sunday 26th. Hence, on Saturday morning we had a briefing from Mark M0NCG to familiarise us with the rules, and while most of the group (along with the TXFactor team!) ascended the local summits, Jamie & Will started off the contest.
For a detailed report on the SOTA activities, I'll point you to Jonathan GW2HFR's post on the SOTA reflector – http://reflector.sota.org.uk/t/project-dx15/11335.
Following Saturday's SOTA summits, the team commenced the IOTA contest – the objective of which is to send and receive a signal report, serial number and IOTA reference.
Sunday's drizzle brought about a somewhat more interesting climb, this time up Mynydd Llangorse – an easier hill, but with some fairly dense fog for the last fifty vertical metres. However, every member of the party was safe and a good SOTA activation was made.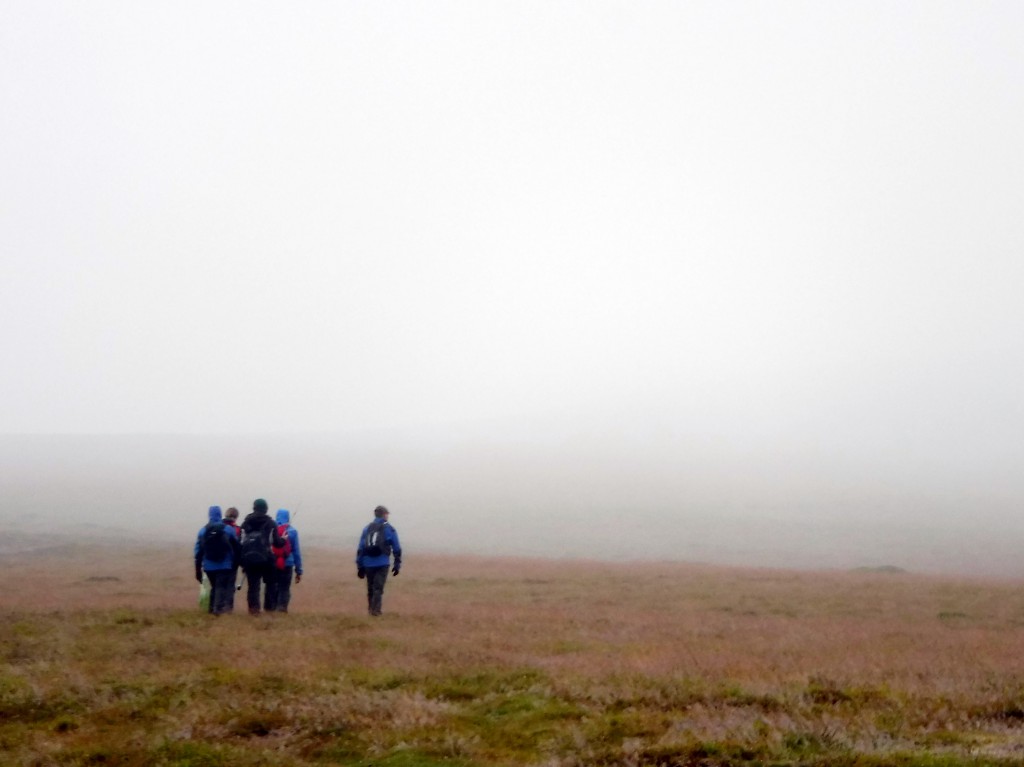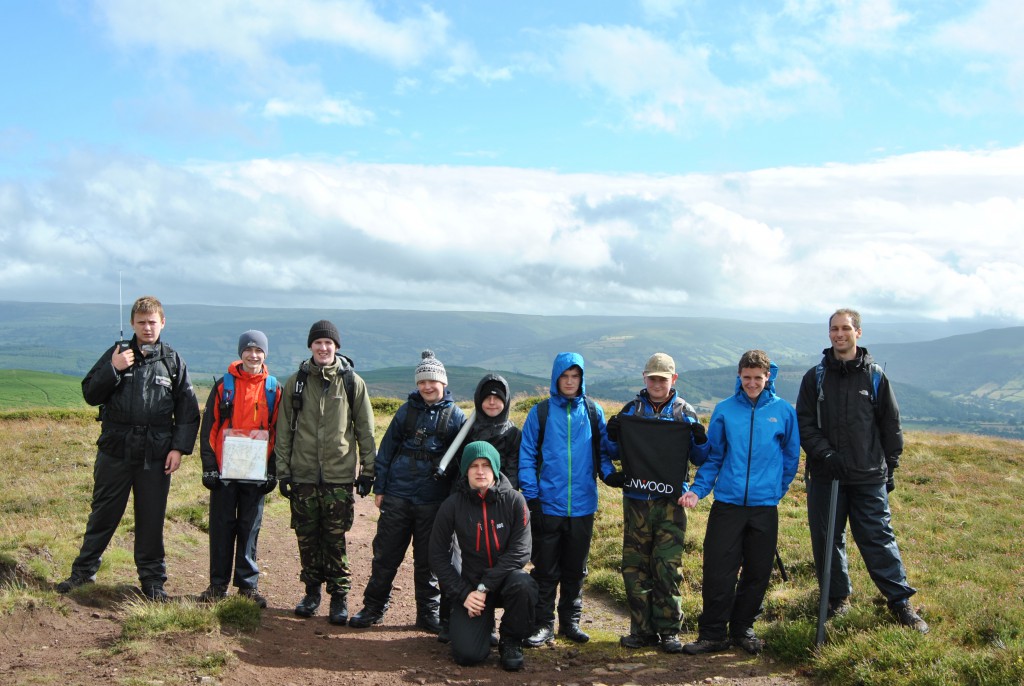 Monday saw us try our hand at satellite operations – both voice, and data (an APRS packet) via the ISS!
Steve Hartley G0FUW paid us a visit on Tuesday, bringing with him the RSGB's 20m PSK receiver kits for a miniature buildathon – a brilliant introduction to soldering for our Foundation participants, and also an opportunity to tick off part of their Intermediate practical assessments!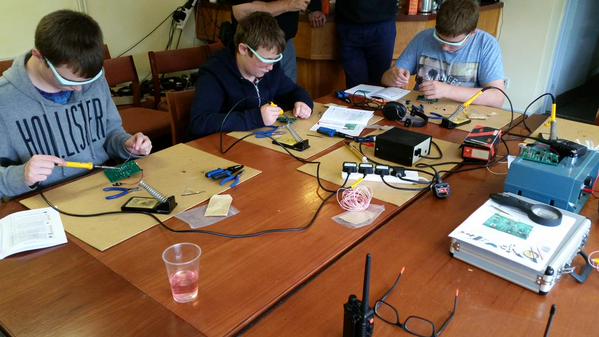 On Tuesday evening, Rob M0VFC, Will 2W0WOD and I took part in the 6m UKAC as MC0RYC/P from the base of Black Mountain – making 23 contacts in total despite starting the contest very late!
2W0WOD and 2E0ILO operating as MC0RYC/P from IO82ka #projectdx15 #hamr pic.twitter.com/GdIJgCDPp4

— Robert Chipperfield (@rmc47) July 28, 2015
On Wednesday, the last day of the DXpedition, we built 2m Yagi antennas from tape measures, PVC tubing and jubilee clips – and as the subsequent ARDF competition proved: they worked brilliantly!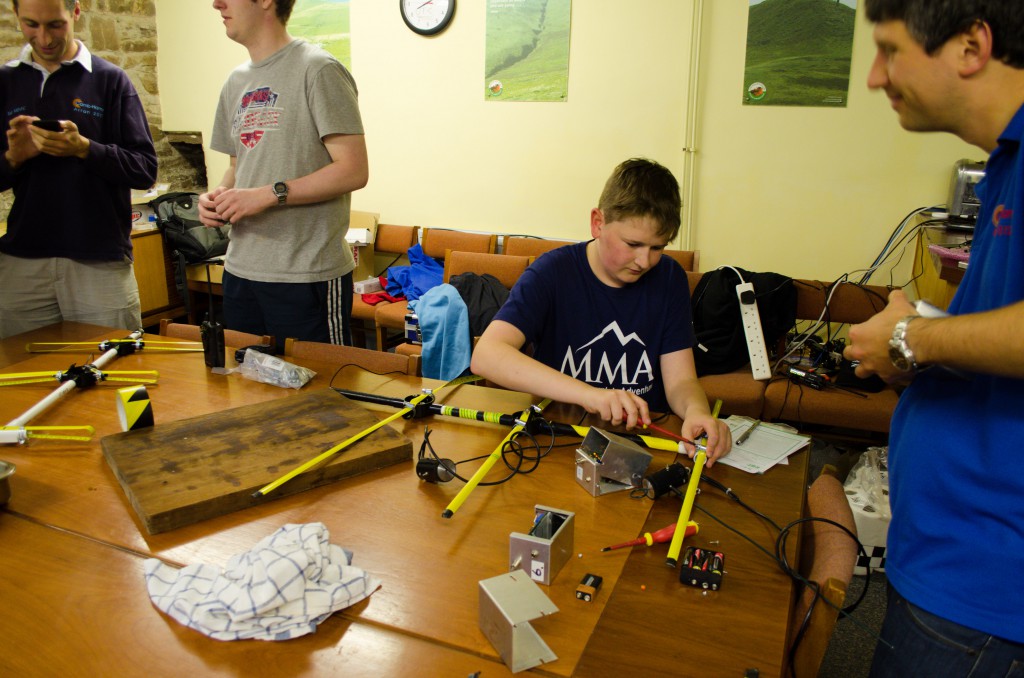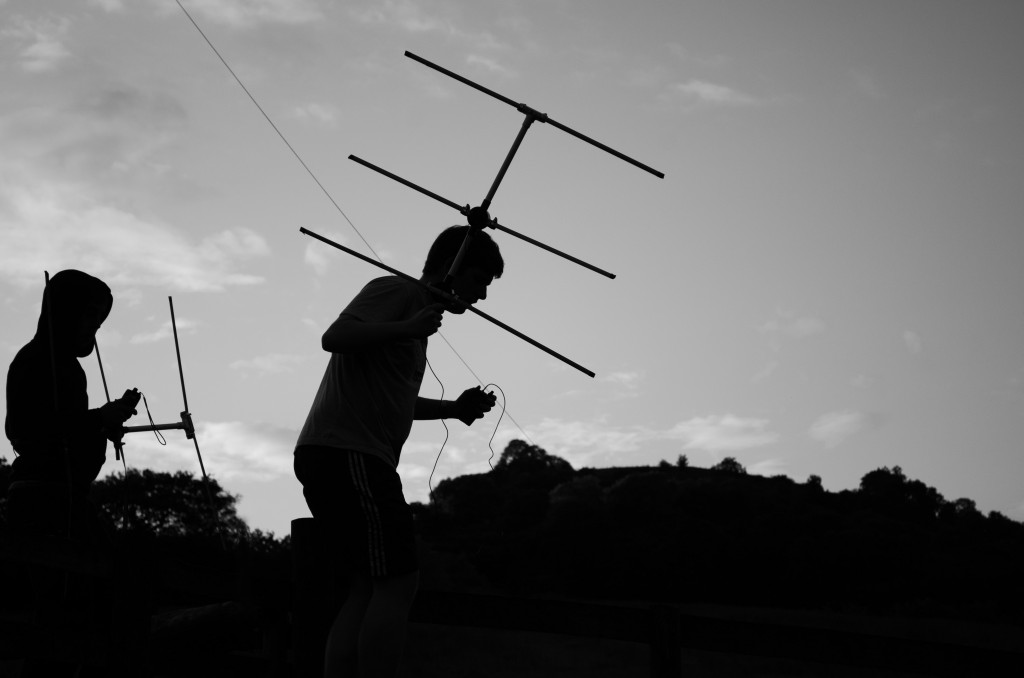 Prior to the ARDF contest, the team had headed to the Black Mountain Activity Centre for a quick game of paintball to draw the week to a close:
.@theRSGByouth #projectdx15 drawing to a close now with a quick game of paintball – thanks everyone for the QSOs! pic.twitter.com/LX58szSihE

— Robert Chipperfield (@rmc47) July 29, 2015
Overall a fantastic week was had by all, and final totals were 4617 contacts (with 3992 different stations) to 103 different countries.
Photo use: M0VFC's images in this post may be used under Creative Commons 4.0 BY-SA. MM0KFX's images may also be used under CC 4.0 BY-SA, but he must be notified if they are to be used for commercial purposes. Images taken by myself (uncredited in this post) may be used under the same arrangement. Requests should be made directly to GW2HFR if you wish to reuse his images.