I was fortunate to be invited as an Institution of Engineering and Technology (IET) Diamond Jubilee scholar to the 10th Communications Policy Panel luncheon, hosted by Lord Broers (an electrical engineer, and Vice Chancellor at Cambridge) this Tuesday, 27th November. The topics of discussion focused on the key issues around 5G for policymakers — having worked with the mobile team at BT Labs over summer, 5G is a particular area of interest for me.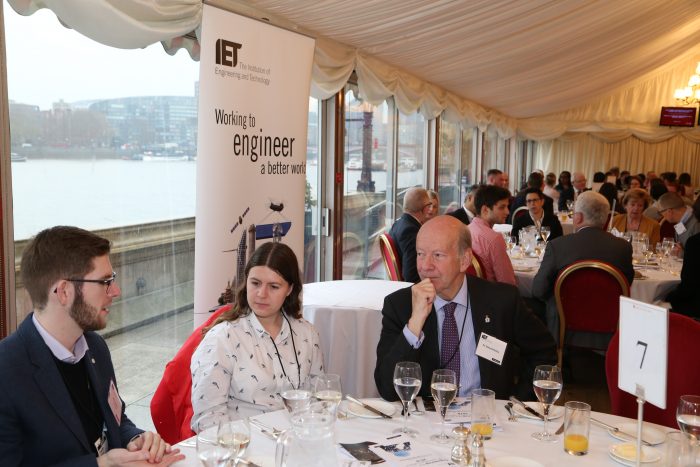 I seized the opportunity for some valuable networking, and met Sir Edmund Burton kbe, former Deputy Chief of the Defence Staff. Sir Edmund was able to point me towards the Information Assurance Advisory Council as a professional network relevant to my career aspirations (and of which he was previously Chairman)..
For lunch I found myself seated with several fellow IET Diamond Jubilee and Horizons scholars and graduates, in addition to Simon Masters of Innovate UK, Alison Dyer of Urenco and Dr. Joanna Cox from the IET. Following an introduction from Prof. Will Stewart, lunch was served, punctuated by our three speakers:
Gavin Young (Vodafone Fixed, Access) outlined the need to use 'quality of experience' as a metric over raw bits-per-second throughput. For machine-type communications and video streaming, for example, reliability, low-latency and consistency are key factors. To summarise Gavin: it's not a case of 'quality over quantity', but certainly quality alongside quantity.
Sylvia Yu (U-Blox, 5G Lead) took delegates on a tour of the human side of 5G: "the success of 5G will be determined by its impact on society." We can only design useful technology if we speak to its users and understand their needs — especially those less common. A diverse design team results in better output, which is better equipped to handle less common use-cases. We were pointed towards the 'Human by Design' movement for further reading.
Larissa Suzuki (Oracle, Automatic Machine Learning) described 5G's role in artificial intelligence-powered 'smart cities.' For example, getting the most out of cars (which sit unused most of the time), and saving us the six months that are spent in a lifetime searching for a parking space. The volume of data requires the high throughput enabled by 5G, which is also ideal for spectrum-efficient connection of sensors etcetera.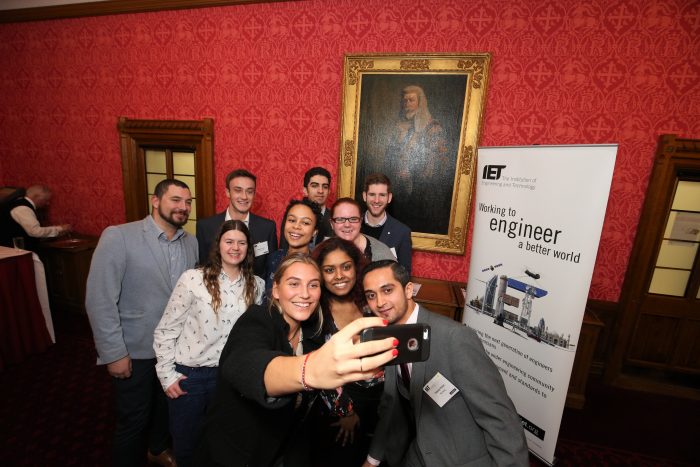 This was a really interesting event, and one which provided me with a really worthwhile opportunity to meet up with key players in industry and fellow scholars — I'm massively grateful to the IET for sending me along!
All images © IET 2018